As we age, dead skin cells do not slough off as easily as when we are younger, causing the skin to appear dull. Light, medium and deep chemical peels are a popular nonsurgical dermatology procedure used to peel away the skin's top layer to improve sun-damaged, unevenly pigmented and wrinkled skin. Improving the evenness of color and texture in your skin creates a youthful look and restores a healthy, luminous and radiant appearance.
What is a chemical peel?
A chemical peel is a technique used to improve the appearance of the skin on the face, neck or hands. A chemical solution is applied to the skin that causes it to exfoliate and eventually peel off. The new, regenerated skin is usually smoother and less wrinkled than the old skin.
DIFFERENT TYPES OF CHEMICAL PEELS:
Superficial Peel
In this form of chemical peeling, the mild acid composing of Alpha-hydroxyl is used to gently exfoliate by penetrating the outer layer of skin. This form of peel treatment is used to enhance the appearance of rough skin and treat discolouration. It can be used to refresh the skin on the face, neck, chest etc.
Medium Peel
This peel is applied for the penetration of the outer and middle layers. The applied glycolic or trichloroacetic acid helps to remove damaged skin cells. Moderate skin discolouration, age spots, freckles etc. can be treated with this peel.
Deep Peel
Trichloroacetic acid or phenol is used to penetrate the middle layer of your skin. This peel treatment is used to treat or remove moderate lines, freckles, shallow scars etc. This treatment can only be performed once, and is known to show dramatic improvement in your skin's appearance.
WHAT DOES CHEMICAL PEELING TREAT?
Fine Lines Around the Mouth & Under the Eyes
Wrinkles
Mild Facial Scarring
Age Spots
Sun Damage
Dark patches, freckles, age spots etc. caused due to pregnancy
Different Types of Acne

Pigmentations and Hyperpigmentations
WHAT ARE THE BENEFITS OF CHEMICAL PEELS?
Remove Dead Skin
Customization for Darker Skin
Reduce Acne and Scars
Treat Melasma
Make an Appointment
For appointment or any question contact us to make an appointment with Surat leading dermatologist Dr Mahendra Vaghasiya. Equipped with many years of experience in treating various cosmetic problems of patients with CHEMICAL PEELING, he will evaluate your individual skin condition and discuss the treatment options with you. You may also send an email by filling Enquiry form at https://shrihariskin.com/contact and our team will respond to your questions or appointment request as soon as possible.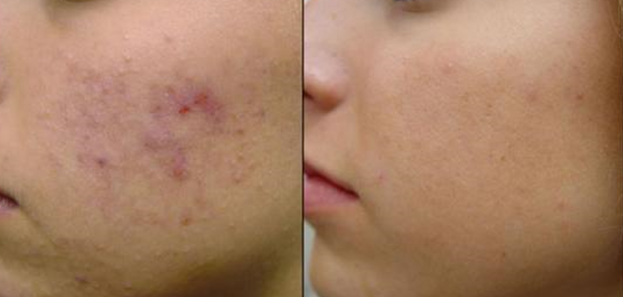 "I have many marks and my skin i dull, so i undergone treatments of chemical peeling at shri hari skin clinic and the results are amazing. I recommend to visit shri hari skin clinic for your skin problems.