Everyday our skin is exposed to harsh UV radiation and is undergoing sun damage. Our skin in its youth has a delicate balance between producing new collagen and losing collagen due to sun damage. As we grow older or expose ourselves excessively to sun, this balance is disturbed leading to reduction of the collagen cells which keep the skin tight and youthful. As we age, our skin's ability to replace these damaged collagen cells diminish. Early signs of ageing start to appear in the form of fine lines and wrinkles, eventually leading to loose skin.
WHAT IS LASER SKIN TIGHTENING?
Laser skin tightening treatment is a unique facial skin rejuvenation treatment which helps to drastically improve the appearance of your skin by tightening loose skin. Loose skin and Wrinkles treatment can be done using laser skin tightening, making your skin smooth and thereby reducing signs of aging.Using an infrared light source, the laser skin tightening treatment is a minimal invasive non-surgical process. It helps to tighten your skin by using heating under the collagen of the skin to tighten it. After the treatments, the results of tightened skin are immediately noticeable and it requires no down time at all. The skin tightening is a FDA approved treatment for reducing wrinkles, fine lines and also for treating sagging skin. One of the benefits of skin tightening treatment is that it can improve the overall appearance and quality of the skin in the safest way possible.
HOW IT WORKS?
Laser skin tightening is a minimally invasive, non-surgical process that uses an infrared light source (a laser) to tighten skin by heating the collagen under the skin's surface, causing the skin to contract (tighten). Facial skin tightening is noticeable immediately after the treatment, and there is no downtime, making this an increasingly popular procedure. Additional skin tightening occurs over the next few months, but optimal results usually require two or three treatments about a month apart.
What areas of the face and body can laser skin tightening treat?
Laser skin tightening has been proven effective for tightening the skin on all areas of the body. Patients can enjoy a rejuvenated look when this treatment is applied to the face, neck, abdomen, arms, legs, and buttocks. In fact, patients with minor to moderate skin laxity may opt for laser skin tightening treatment instead of more invasive procedures such as liposuction and even mini tummy tuck surgery, and experience noticeably firmer skin with no downtime and little discomfort.
When will I see results?
Most patients notice changes in the tone and condition of their skin immediately following a skin tightening treatment. However, because the procedure is designed to stimulate the natural growth of collagen, the patient's optimal results may take up to a few months to be visible. Typically, new collagen growth takes from 90 to 180 days after the initial treatment, at which time patients enjoy a dramatically rejuvenated appearance. 

For Non Surgical face lifting, Skin tightening & body contouring
Make an Appointment
For appointment or any question contact us to make an appointment with Surat leading dermatologist Dr Mahendra Vaghasiya. Equipped with many years of experience in treating patients with AGEING SKIN with world class lasers, he will evaluate your condition and discuss the treatment options with you. You may also send an email by filling Enquiry form at https://shrihariskin.com/contact and our team will respond to your questions or appointment request as soon as possible.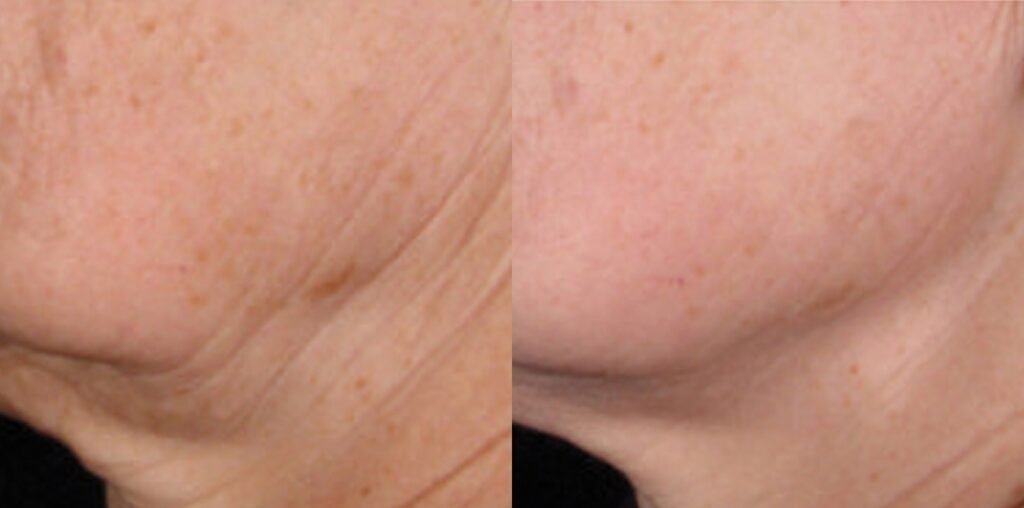 Fully satisfied with the laser skin tightening procedure. Great results . Thanx to doctor and team. Very safe procedure.