PLATELATE RICH PLASMA - PRP
WHAT IS PLATELATE RICH PLASMA – PRP?
Platelet-rich plasma, or PRP, is a substance that's thought to promote healing when injected. Plasma is a component of your blood that contains special "factors," or proteins, that help your blood to clot. It also contains proteins that support cell growth. Researchers have produced PRP by isolating plasma from blood and concentrating it. The idea is that injecting PRP into damaged tissues will stimulate your body to grow new, healthy cells and promote healing. Because the tissue growth factors are more concentrated in the prepared growth injections, and the body's tissues may heal faster.
HOW PRP (Platelet-Rich Plasma) WORKS?
Platelets are blood cells with several roles to play in the body with main function is clotting when person bleeds due to any reason. Another is its proteins  that help wounds to heal. Researchers says that by injecting areas of inflammation or tissue damage with high concentrations of platelets, it can encourage wounds to heal.
A small blood sample is taken from the person being treated and put into a centrifuge or other specialized device that spins at high speed. This process separates platelets from other blood components. The concentration of platelets is then injected into the area of the person's body that needs to be treated. Because the injection contains a high concentration of platelets, which can be from 5 to 10 times more than the untreated blood.
USES OF IS PLATELATE RICH PLASMA – PRP:
 ACNE SCAR
It can be disfiguring and embarrassing for those who suffer from them. It's like wearing a badge on your skin telling the world about your battle with acne.The only way to fully get rid of acne scars is to undergo an in-office procedure. Until now, laser treatments ,rf microneedling and derma roller  were the only  way to erase acne scars. PRP harnesses the power of growth factors in your own blood to rejuvenate and correct the skin and PRP can be combined with microneedling rf to get maximum results.
HAIR LOSS PREVENTION AND GROWTH
PRP can be used for preventing hair loss and it also helps in promoting hair growth.it cab be combined with routine hair loss treatment to maximise results.
 REJUVENATION OF SKIN.
PRP serum can be applied on skin after microdermabrasion ,hydro facial or rf microneedling for rejuvenating skin ,for reduction of wrinkles.
 HOW MANY TREATMENT SESSIONS ARE REQUIRED?
Depending on the area of the body being treated, platelet rich plasma therapy is administered to patients. The duration of treatment would differ based on the particular purpose of treatment. Generally, PRP injections are administered in two to three sessions every 6 to 12 months.
Make an Appointment
For appointment or any question contact us to make an appointment with Surat leading dermatologist Dr Mahendra Vaghasiya. Equipped with many years of experience in treating various cosmetic and aesthetic conditions of patients with PRP THERAPY, he will evaluate your condition and discuss the treatment options with you. You may also send an email by filling Enquiry form at https://shrihariskin.com/contact and our team will respond to your questions or appointment request as soon as possible.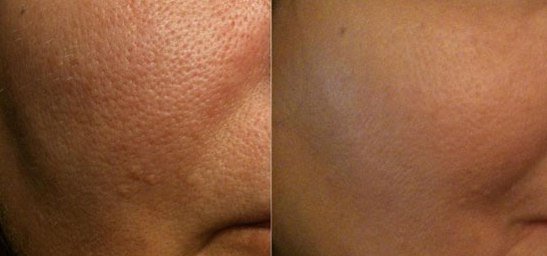 My skin is completely changed after starting treatments at Shri Hari Skin Clinic. Such a treat! I feel confident with zero makeup any time of day.