WHAT IS PIGMENTATIONS?
Dark spots, also known as hyperpigmentation or age spots, is a common skin problem that can increasingly grow as age progresses. Dark spots can appear overnight, and can be seen as an indicator of age. In this medical condition, Melanin, which is the chemical that gives the human skin its colour, is excessively produced in one area, leading to freckles, liver spots and other patches of darker skin.
There are many different types of dark spots, which are caused by a number of factors. The three most common types of hyperpigmentation include:
Lentigines, Melasma, Post-Inflammatory Hyperpigmentation.
LASER FOR PIGMENTATIONS REMOVAL
Q Switched Laser is the latest technology to treat uneven skin tone and hyper-pigmentation. It is a revolutionary service that uses a Q-Switched laser that is highly safe for Indian skin to treat unwanted pigmentation on skin. Q -Switch laser creates an invisible beam of light that specifically targets the brown pigment or melanin present in the dark spots without having any affect on the surrounding skin.
The pigment absorbs the laser energy and gets fragmented within the skin's tissues, thereby giving you smooth and even skin tone. The laser reaches hard to reach deeper areas where products or peels etc do not reach.
DURATION OF TREATMENTS
It is a quick, min 15 minute with absolutely no downtime. You can return to your normal work immediately after the treatment.
How Many Treatments Will I Need?
The number of treatments will depend on how large the pigmentation is, what type of pigmentation is being treated, and the depth of the pigmentation. Some pigmented lesions will require several treatments for optimal results, however, some can be resolved in a single treatment.
Make an Appointment
For appointment or any question contact us to make an appointment with Surat leading dermatologist Dr Mahendra Vaghasiya. Equipped with many years of experience in treating patients with PIGMENTATIONS with world class lasers, he will evaluate your condition and discuss the treatment options with you. You may also send an email by filling Enquiry form at https://shrihariskin.com/contact and our team will respond to your questions or appointment request as soon as possible.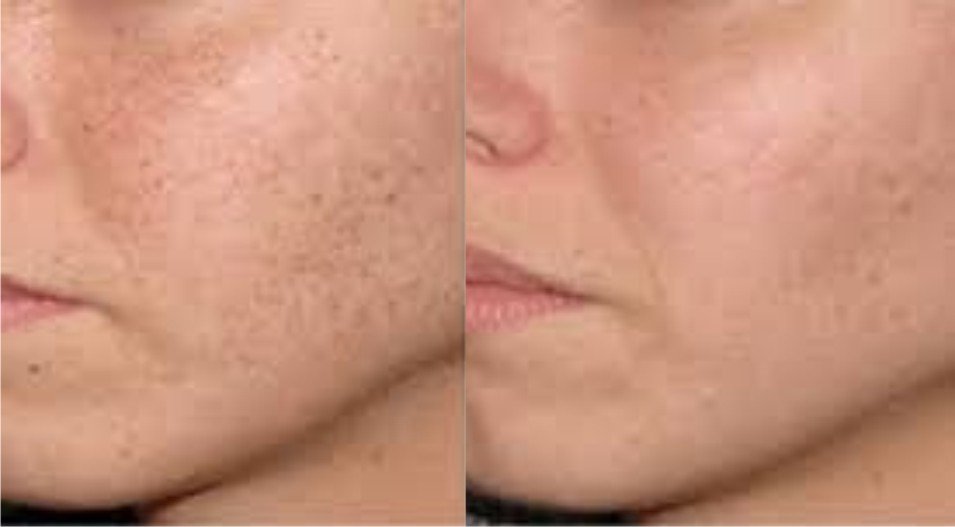 "I was unhappy with pigmentation on face, and one of my friends recommended Dr. Mahendra Vaghasiya for a laser procedure. I must say it was the best decision of my life and I am very happy with the result.