WHAT IS LASER FACIAL & BLEACH?
It's a treatment that elevates the basic facial, providing a safe and effective means of stimulating collagen and evening skin tone.
WHAT TYPES OF SKIN CONCERNS DOES A LASER FACIAL TREAT?
Someone wouldn't come in for a laser treatment for hydration, because lasers in general are focusing on targeting structures in the skin like pigmentation, decreasing red and brown spots. These treatments can certainly provide suppleness to the skin but if someone has severely dry skin, I wouldn't recommend this as a direct treatment for dryness. Steps can be added to provide a hydration boost, but in general lasers are more focused on pores, wrinkles, texture, tone, and firming of the skin rather than hydration.
LASER HAIR BLEACHING
Bleaching hair is quick and easy and Laser offers the ultimate laser hair bleaching solution to the fine hairs that cannot be easily removed. It bleaches the hair thus making it invisible without any risk of hair growth stimulation. This laser technology bleaches the fine hairs and treats any type of skin: white, dark and tanned.  The treatment is not painful. Patients describe it as a mild tingling sensation.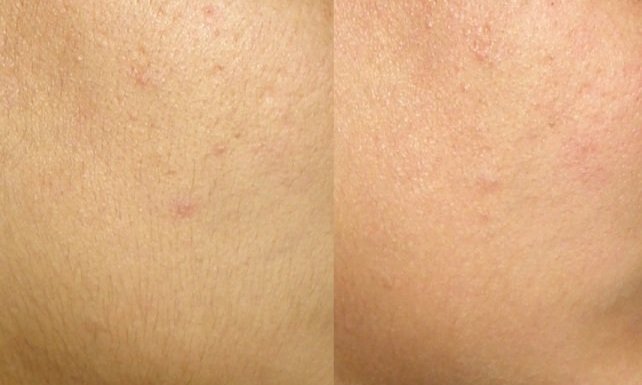 "I am really amazed to see results of laser bleach, it lasts too long, fast, no itching. I really recommend to have laser bleach. It saves time and money too."