LASER HAIR REDUCTION
In normal cases of body and facial hair growth, men & women who bother, seek out options like shaving, waxing, electrolysis, or any other temporary methods. But shaving and wax regularly can be a hassle and even leads to rashes. There are techniques used by people that utilize home products efficiently. But they aren't permanently epilating. When hairiness is abnormally excessive, it can be more than an aesthetic issue. In fact, many men feel burdened by the body & facial hair and use depilatory methods to get rid of it. Hence it is utter importance to eradicate this irritating cause.
Laser hair removal can be a one-stop cosmetic procedure that destroys hair follicles and prevents regrowth of hair. The advanced technology of the treatment eliminates this congenital disorder characterized by a dedicated medical plan to identify the cause, slow down hair growth, or stop completely. Laser removal is a medical procedure that uses laser beams to destroy hair follicles. The procedure targets individual hair and removes them according to patients skin and hair specifications. 
HOW LASER WORKS? 
Laser hair removal works by passing a light beam through the unwanted hair area which is then absorbed by the pigment (colour) within the hair shaft and hair follicle. This generates heat, which loosens the hair and disables the hair forming cells. 
HOW MANY SESSIONS?
For best results, we recommend having a course of treatments (usually between 6-8) on our laser hair removal plan to achieve permanent results.
WHERE CAN YOU HAVE LASER HAIR REMOVAL? 
We treat the following areas with laser hair removal: 
Face 

Neck 

Chest 

Arms 

Underarms 

Back 

Legs 

Stomach 

Bikini line/Brazilian 

Eyebrow shaping

Beard shaping

Whole body
HOW LONG DO YOU WAIT BETWEEN SESSIONS? 
These treatments are typically performed around 6 weeks apart to allow us to target as many hairs as possible throughout the hair growth cycle. It's also important not to wax or epilate in between treatments 
HOW LONG DOES IT LAST? 
Results vary from person to person, and hormonal changes can affect the hair growth as well, but we expect long-term results. We also offer an exclusive guarantee to help you achieve long lasting results – we can talk to you about this during a consultation. 
Patient Benefits:
Excellent aesthetic outcomes

Long-term, lasting results

Fast treatment sessions

Advanced Contact Cooling technology to minimize discomfort.
At Shri Hari Skin Clinic, you will get the most advanced, most effective, painfree, hairfree laser hair removal available in entire Surat. Get rid of those unwanted hair from any part of your body regardless of your skin tone or age. Dr. Mahendra Vaghasiya is an experienced dermatologist and we use the very best and latest equipment in Laser Hair Removal technology.
Make an Appointment
For appointment or any question contact us to make an appointment with Surat leading dermatologist Dr Mahendra Vaghasiya. Equipped with many years of experience in treating patients with unwanted hairs with world class lasers for HAIR REDUCTION, he will evaluate your condition and discuss the treatment options with you. You may also send an email by filling Enquiry form at https://shrihariskin.com/contact and our team will respond to your questions or appointment request as soon as possible.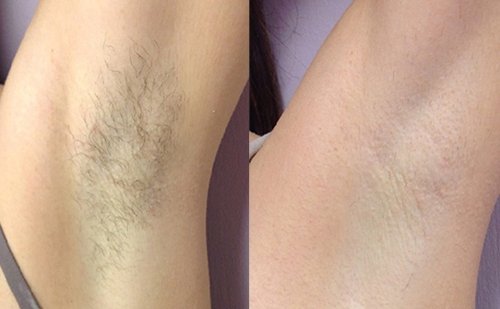 I underwent underarms laser hair reduction at Shri Hari Skin Clinic, and I am super impressed with the results. Thank you, Doctor.