MEDI FACIAL & BRIDAL TREATMENTS
WHAT IS MEDI FACIAL?
Medi-facials involve the use of a few chemical peels and laser machines while doing the procedure. They hydrate the skin making it soft and supple. Adequate moisturisation helps regain a fresh and healthy look. Gentle exfoliation with skin brightening serums revitalises the skin giving it a vibrant look. Anti-ageing medi-facials enhance tightness of the skin. They have more benefits for your skin.
TYPES OF MEDI-FACIALS
Anti-acne facial
Anti-ageing facial
Skin whitening facial
Skin rejuvenation facial
Collagen facial
Hydrating facial
Party facial
Instant glow facial
Tan facial
Oxy/Jet facial
TREATMENT BENEFITS
Replenishes the skin with vitamins for a fresh glow
Facial and d collet cleansing and rejuvenation
Diminishes wrinkles and hyperpigmentation
Fades stretch marks, rejuvenates skin
Needle-free deep skin treatment
Painless
No down time
Zero skin print
No irritation or redness
Short and pleasant
BRIDAL TREATMENTS
In this day and age of digital photography, everyone wants to capture this greatest moment of your life to cherish forever. One place you truly cannot afford to compromise.
After all, tonight's the night… and you are the STAR!
Our bridal services start with FREE consultation, leading to an expert advice on make-up, hair dressing and accessory selection to complement your unique personality and features. This is a carefully prepared course of action by our Beauty Specialists which will ultimately result in that spellbinding look that will remain flawless through the entire process of your wedding ceremonies.
The core group working on you consists of expert dieticians, hair designers and aestheticians who will chalk out a daily schedule for you up to the D day. It starts with an advice on food, exercises & yoga to bring out the natural beauty that is hidden within you. This is followed by a painstaking process of exploring different kinds of make-ups and picking the best suited to you. These include Waterproof Make-up & Corrective Make-up, Light & Transparent Make-up and Fantasy Make-up.
From Bindis and Lipsticks to Eye Make-ups and hairstyle and right down to Nail Art, Mehandi and other accessories…at Unique Slim Point & Beauty Clinic, every aspect of bridal make-up is unique. Come, talk to us and let's transform you into the most beautiful bride… beyond all his wildest imagination… and yours!
Make an Appointment
For appointment or any question contact us to make an appointment with Surat leading dermatologist Dr Mahendra Vaghasiya. Equipped with many years of experience in treating patients with various types of cosmetic and aesthetic problems, he will evaluate your condition and discuss the treatment options with you. You may also send an email by filling Enquiry form at https://shrihariskin.com/contact and our team will respond to your questions or appointment request as soon as possible.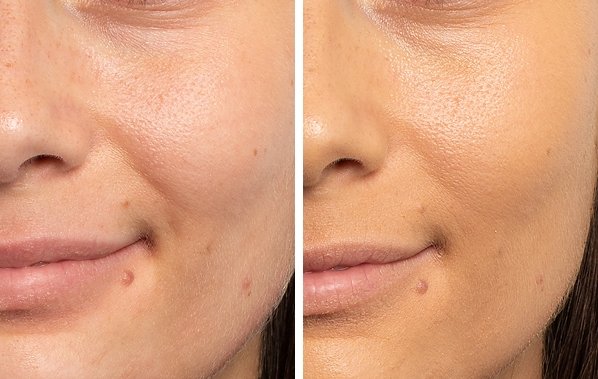 "Medi facial has lots of benefits then regular facial. I really prefer to go for medi facial."