Intense pulsed light is a non-invasive, non-ablative treatment that delivers high-intensity light into the deeper layers of the skin to improve fine lines and wrinkles, vascular lesions, redness, broken capillaries, and sun spots. The range and wavelength of the light emitted during the treatment can be adjusted to accommodate your specific skin needs and concerns.
WHAT IS INTENSE PULSED LIGHT?
Also known as photorejuvenation or a photofacial, intense pulsed light is a non-ablative treatment that emits intense, visible pulses of light onto a targeted area without damaging the surrounding skin. The light energy is absorbed by melanin (responsible for skin pigment) and hemoglobin (red blood cells in the blood vessels). As a result, these structures become damaged and are absorbed by the body or brought to the surface of the skin where they will slough off.
INDICATIONS:
We use Intense Pulsed Light Skin rejuvenation to treat patients with:
Sun-damage

Pigmentation

Age spots

Melasma/chloasma

Broken capillaries and high colour/flushing

Blood spots on the body – Haemangiomas

Poikiloderma /Poikilodrema Civatte

Telangiectasia

Birthmarks

Acne Rosacea

Acne

Acne scarring

Skin rejuvenation
Treatment Time
This varies depending on the treatment or combination of treatments being given. Sessions normally last 30 – 60 minutes.
Recovery Time
Each procedure is individual to your own needs and the recovery period will be discussed during your initial consultation.
Results Duration
Once we have achieved the results then formulate a maintenance programme of skin care and 'top-up' sessions, ensuring you can have beautiful skin all year round.
Make an Appointment
For appointment or any question contact us to make an appointment with Surat leading dermatologist Dr Mahendra Vaghasiya. Equipped with many years of experience in treating patients with INTENSE PULSED LIGHT, he will evaluate your condition and discuss the treatment options with you. You may also send an email by filling Enquiry form at https://shrihariskin.com/contact and our team will respond to your questions or appointment request as soon as possible.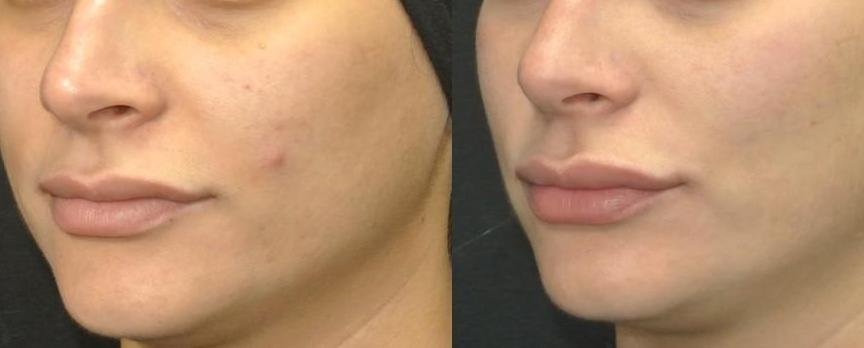 "Very nice result, now my skin glow, free from dark spots, roughness. Thanks to Dr Mahendra Vaghasiya.