Ear piercing as we all know is the process of making a hole in the ear lobe or other parts of the ear using a needle gun. Males or female go for Ear piercing in order to wear jewelry.
Make an Appointment
For appointment or any question contact us to make an appointment with Surat leading dermatologist Dr Mahendra Vaghasiya. Equipped with many years of experience in treating patients with ear piercing problems, he will evaluate your condition and discuss the treatment options with you. You may also send an email by filling Enquiry form at https://shrihariskin.com/contact and our team will respond to your questions or appointment request as soon as possible.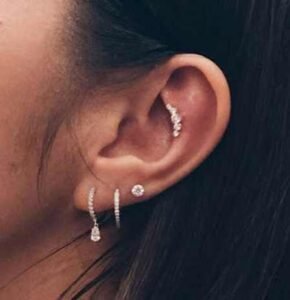 'Get my ear pierced through ear piercing gun, no pain, no infection."